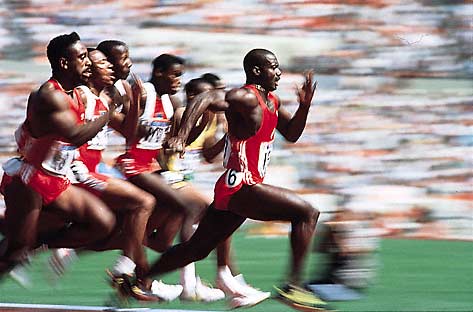 We had a lively discussion over lunch about drugs and sport. One of our number at church is an Olympic athlete and we had a heated debate about whether or not those who have broken the rules should be given a second chance. I listened as the discussion became more and more animated. There were broadly two views:
1) No second chance because the rules are the rules and you knew that so tough.
2) There are some occasions when mitigating circumstances permit a second chance and shouldn't everybody be allowed that? Even if you broke the rules knowingly but then you repent isn't that then OK?
When my moment came, I said that listening to them reminded me of the theological and pastoral complexity of the issue of remarriage and divorce. Some have a clear line in the sand that says
never divorce
. Others say that
there are circumstances
where a second chance is allowed (for more detail on this particular issue go
here
).
So, is God the God of grace and the second chance or is he the God of the law?
What about if he's both?
This
goes some way to explaining what I mean.