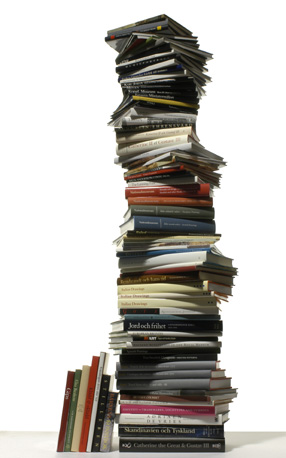 Some Southwark Vicar pals and I are preparing some resources for the Curates at IME on how the church can communicate better. We all used to work in Marketing in our old lives.
This is the book list I prepared for it......
Cliff Atkinson Beyond Bullet Points
Bill Bailey The Blogging Church
S Belsky Making ideas Happen
Marcus Buckingham First break all the rules
Jim Collins Good to great and the Social Sectors
Phil Cook Why some churches and non-profits impact culture and others don't
Disney Institute Be our guest
Nancy Duarte Resonate: Present Visual Stories that transform audiences
Bob Franquiz Zero to sixty
Craig Groschel It
Dan Heath Switch: How to change things when change is hard
Bill Hybels Courageous Leadership
S Johnson Where good ideas come from
Kuhlmann The Orange Code
Gordon MacDonald Who stole our church?
Kem Meyer Less Clutter Less Noise
Moon Different: Escaping the competitive herd
Delivering Happiness: The Story of Zappos
Tricia Neale From Vision to Action
M. Neumeier The brand gap
Dan Roam The back of a napkin
Al Reis 22 immutable laws of branding
Garr Reynolds Presentation Zen
Nelson Searcy Fusion: Turning First time guests into fully-fledged members of your church
Andy Stanley Can we do that? Innovative practices that will change the way you do church
Andy Stanley Seven practices of effective ministry
Tim Stevens Pop goes the church
Mark Waltz First impressions and Lasting impressions