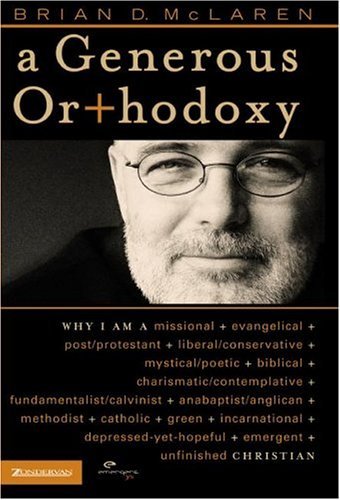 I have over the last couple of years read most of the writings of Brian McClaren and enjoyed them and this is my latest read. He is one of the voices of what is called the 'emerging church' and I have found his views refreshing and helpful. He seems to be a man full of grace and truth but the truth part he sees as a pilgrimage rather than an already obtained absolute. In much the same way as Peterson he calls us to recognize that we are on 'the way' rather than already having arrived.
"The achievement of "right thinking" therefore recedes, happily, farther beyond our grasp the more we pursue it. As it eludes us, we are strangely rewarded: we feel gratitude and love, humility and wonder, reverence and awe, adventure and homecoming. We shout hallelujah, and we weep tears of joy. So we pursue it all the more until the end when we find it has been pursuing us and we are caught up into the Pursuer we have so long pursued" Page 336
Check out
the emergent village
to hear more...